14 Apr

【Announcement of New Director】Nintendo Wii Evangelist Shinichiro Tamaki Joins Yaraku, Inc.- Bringing the AI Automated Translation Experience Even Closer to Home with YarakuZen

We are announcing the election of Shinichiro Tamaki as a new outside director at the Ordinary General Meeting of Shareholders held on March 26, 2021, and assumption of office on April 1st.

 

Tamaki, known as an evangelist for Nintendo Wii, has been involved in the concept creation, marketing strategy and design development of YarakuZen for about three years as an expert in improving user experience. Taking the opportunity of this appointment to the Board of Directors, we will strive to further improve the functions of YarakuZen and YarakuStick, and to provide more enjoyable and convenient multilingual communication.

 

Introduction of New Director

Shinichiro Tamaki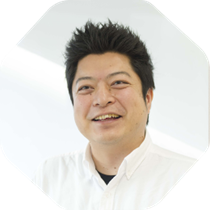 Born in 1977.
Graduated from Tokyo Institute of Technology and Japan Advanced Institute of Science and Technology. After working at Nintendo as a programmer, he moved on to become a planner. As a planner of "Wii", which has sold 100 million units worldwide, he has been involved in all aspects of the planning and development of hardware, software, and network services from the earliest conceptual work, and has been called "the evangelist of Wii" and "the man who has given the most Wii presentations".
He left Nintendo in 2010. He made a U-turn to Hachinohe City, Aomori Prefecture, to start his own business and established "Wakaru Jimusho". He gives more than 60 seminars, lectures, workshops, and presentations a year on concept planning, presentation methods, and design at companies and local governments throughout Japan, and also engages in human resource development and regional revitalization while consulting and developing web services and applications.
Director of the non-profit organization Platform Aomori since May 2011. He has been a specially-appointed professor at Hachinohe Gakuin University's School of Regional Management since April 2014.
Special Assistant to the President of Hachinohe Gakuin University from April 2019. Misawa City Town Planning Advisor since April 2017. He is also the author of "How to Create Concepts" and "How to Create Experiences That Make You Do Things" (both published by Diamond Inc.).